ALUSTAR Range
The low-foaming machine cleaners have been specifically developed for cleaning sensitive materials in hot-water parts washers and high-pressure parts washers.
The cleaners are low-residue, and some can already be used at room temperature.
ALUSTAR 100: for the removal of light soiling such as grease and machining oils
ALUSTAR 200: for medium to heavy grease, oil, and pigment soiling
ALUSTAR 300: for very heavy soiling such as greases, oils, separating agents, soot, and smoke residues
ALUSTAR 500: for extreme soiling, burnt-in oils and greases, contamination after deep-drawing, etc.
More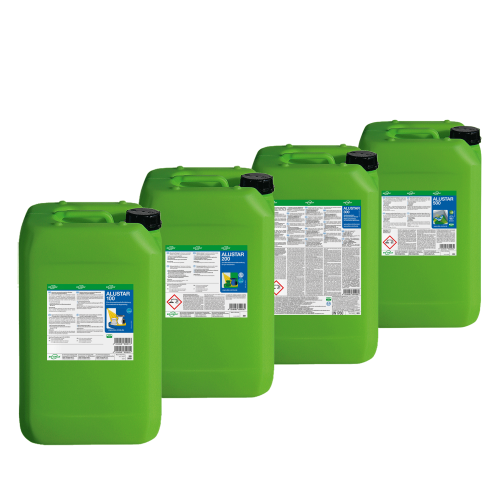 THE ADVANTAGES
Cleaning of sensitive materials such as aluminium, non-ferrous metals, varnished and zinc-coated surfaces, etc.
Long service life → demulsifying: ingressed oil and grease can be removed by a parallel plate separator
Low application concentrations (from 2.5 %)