OMNI Range
The products of the OMNI range are multifunctional sprays that can be used in the following applications:
Lubricating of parts in motion
Protecting work pieces from corrosion
Parts cleaning
The products feature a capillarity that facilitates penetrating the contaminations, thus dissolving them. This way, sensitive points can be reached even with complex geometries.
Eco-friendly
The products of the OMNI range contain no hydrocarbon solvents, such as petroleum, and are free from acids, silicones, and Teflon.
Differences
The OMNI range consists of two products: OMNI 200 is a multifunctional spray with low capillarity that requires no labelling under the CLP Regulation.
OMNI is a labelled multifunctional spray with high capillarity.
With its high capillarity, OMNI removes strong contaminations and provides protection also for complex components.
OMNI 200 has reduced capillarity but requires no labelling. The product has a slightly inferior cleaning capacity and is suited for the protection of components without complex geometries.
More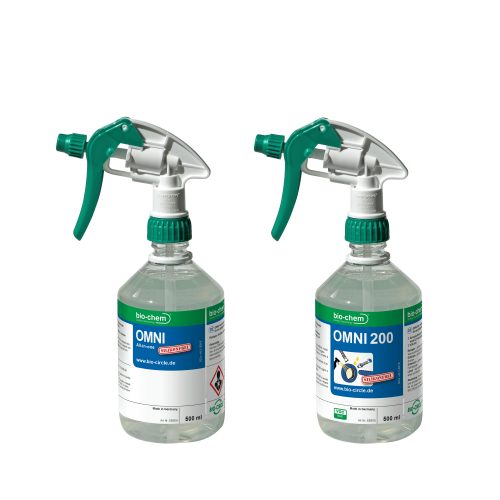 THE ADVANTAGES
Multifunctional spray and lubricant with good capillarity
Lubricates, dissolves, protects, and cleans